Today I'm feeling a little introspective and decided it is all something I need to share with you. I've started a post like this numerous times the past few months, yet can never seem to finish it. Either it never seems complete or I decide that sharing my thoughts isn't something you need to hear. As I sit here typing, though, I know that it all finally needs to get out of my head and onto the screen. And then I need to hit the publish button regardless of whether it is all ready or not. In order for me to finally move on and have a clear picture of where I'm going, I need to put my feelings into words.
It may not be something you notice and read unless you are a blogger yourself, but many in the blog world seem to be a bit tired of what blogging has become. I've read two posts just this week and the readers comments seem to be in agreement with the bloggers, The posts can be found
here
and
here
. What I'm reading is resonating with me.
Because blogging has turned into a business and a way to make money, it has moved away from real connections and sharing. Most blogs have become professional and scheduled, rather than natural and from the heart. Writing must be magazine worthy. Images have to be bright, clear, and well staged. Posts are sponsored, rather than created strictly from imagination. Commenting from readers has diminished.
And not all of this is bad. There isn't anything wrong with good writing and great photography. And a lot of commenting and conversation seems to be happening through social media rather than the blog posts themselves. But as with just about anything, once it becomes a "job" it starts to loose the fun and enjoyment. While maintaining the ability to have a career in blogging, we've got to find a way to return to some of the aspects that made it desirable.
I feel the need to revisit why I began this blog in order to look ahead for how to continue it.
In November 2011, My mom and I were going to a nearby town to do a little antiquing/gift shop browsing. I turned to Google to help find places to visit and stumbled upon Old Charm Bed & Breakfast because it had a gift shop. Searching a little further, Old Charm's owner, Michael, had a blog named
Inspired by Charm
. Maybe you've heard of it :) From the moment I looked at the website and blog, I was hooked. This was a place I'd have to visit and a blog that I would have to follow. And visiting the shop and following his blog didn't disappoint. It was like dreams in my head of my own business and life were right in front of me. The longer I followed Michael through his blog the more I realized that there wasn't any reason why I couldn't start my
own
blog and see my own dreams happen.
I'll admit that while this blog was started as a "way to share my passions," underneath I've always wanted to make money doing it. Through Inspired by Charm, I could see what a blog could become and the opportunities it could provide. I hoped that anderson + grant could become my way of combining everything I enjoyed into a life sustaining career.
There has always been something missing, though, and I'm still grasping trying to find it. I do love to create and have had various dreams like owning my own business and being an interior decorator or professional organizer since high school. I enjoy writing and taking pictures. I'm not a social person, but feel confident and free sharing my words and images online. All the pieces seem to be there yet there is still a piece of the puzzle that is missing and that is what is holding me and this blog back from being a true success. It is what keeps me from blogging consistently and having the confidence that success really is possible.
What is missing is my heart. Because I started this blog knowing that it could be a business and I could make money, everything has been focused around that and not around "me." Honestly, I don't normally put myself into any of these posts. While I may mention a personal story, there isn't normally any feeling or excitement attached to it. And maybe that is all in my head and I'm overthinking things. Maybe I just don't see the personality behind it all, but I feel a disconnect between who I am in life and who I am in regards to my blog. I get the feeling that my posts are just words on a page and you aren't really able to be a part of the whole process with me.
Inspired by Charm
was one of the first blogs I really started following.
Miss Mustard Seed
and
I Heart Organizing
were the other two. I'd occassionally look at other blogs, but those three were must-reads. And with each new post, I was encouraged. I read and could feel something that made me want to have a better day. Michael making a special breakfast for his B&B guests made me want to put more effort into having more than a bowl of cereal. Taking a trip to Lowes to buy flowers in the spring sounded like FUN. Simple, everyday things seemed more special.
Unfortunately, I am not feeling the heart behind most of my favorite blogs anymore, either. We've all become focused to some extent on the beauty of fame and money that a blog can provide rather than the beauty of life and the everyday. There can be an emotional component to blogging. Real connections can be made with other bloggers and readers, as well as to yourself and what you are feeling. Blogging can help you to discover things about yourself, like a style or hobby, that you may not have otherwise found and you can share that will your readers.
This will sound conceited, but the most important part of this blog is me. If I am not happy with life or what I'm posting, you aren't going to be inspired or uplifted by being here. In order for the things I post to really help YOU, they must first help and inspire ME. This blog needs to fill my soul with the joy of creating and sharing or there is not any reason in continuing.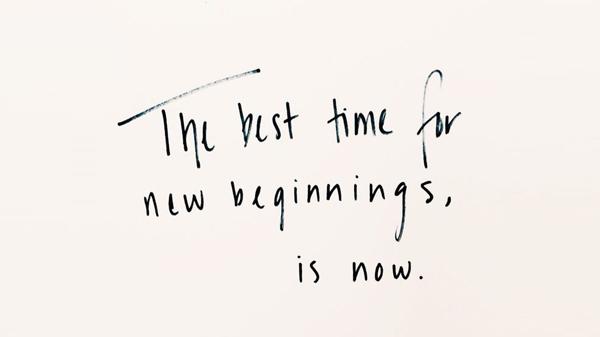 I notice myself hurrying through things. I do posts and projects to get them done. I have close to 200 posts unread in my Bloglovin' feed because I want to take the time to leave worthwhile comments and share the posts I love in social media, so I save them until I have time....But then it never gets done. I now seem to hurry through my Pinterest feed focused just on pinning for gaining followers and promoting my blog. Browsing Pinterest used to be one of my favorite ways to pass a little time, but it has turned into a "job" as well. I've lost the enjoyment of all the parts of this blog.
Although I'm sure it doesn't sound like it, I desperately want this blog to work. I want it to enrich my life and not just give me another job. I could get a full time job. I could go back to school. But I want this. Blogging is a multifaceted way to discover an amazing life and I'm still in love with that. I've just got to find a way to make it work.
One of my biggest moments of disappointment was last year when I participated in a
Thanksgiving Tablescape blog hop
. In my heart, I knew that the possibility for something great could come out of joining in with the group, as many of the participants were popular bloggers I've been following for years. I put more thought and time into the post than I've ever done before and was pleased with how it all came together. Then everyone's post went life and I started second guessing everything I had done because it didn't look like anyone else's. And then Country Living magazine featured about half of the tablescapes on their website but didn't include mine. I was heartbroken because this was the "great" thing I was looking for, but I missed out. And isn't it sad that I was pleased until I started comparing and that I allowed someone else to spoil my day?
I started anderson + grant as a way to do what I love and make a little money, but I'm not really doing either. I have a hard time not seeing success, even if it is just little successes. It gets to me when I see how big other blogs have become that started the same time I did. It bothers me to see new blogs being featured in magazines, while I've never had the opportunity. And it isn't that I'm jealous. I'm so happy for those girls as some of them are even friends. But it makes me question what I've done wrong. And maybe it is nothing....maybe it just isn't my time yet. But I need to find a way to make this all fit together soon.
So, that is what is on my mind today and I must say that it feels good to get it out there and share with you. Parts of this veered off from the original plan for the post, but it all needed to be said. In the survey I gave a few months ago, there was an overwhelming response that I needed to share more of myself, so here you go! I've been totally open and honest with you about how I feel about blogging and I'd love to know your thoughts on the subject.